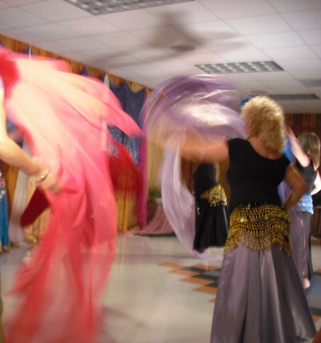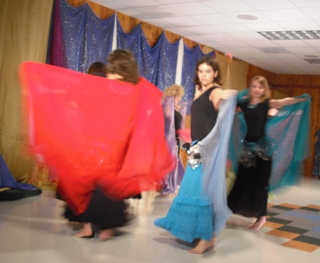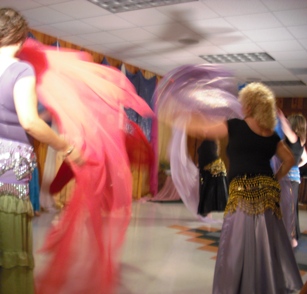 The fundamentals class performs a veil number, choreography by Zafira.
SHELBY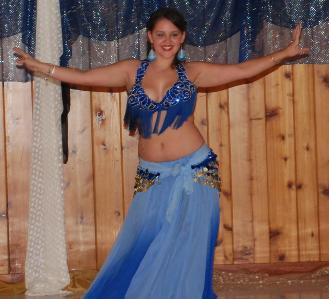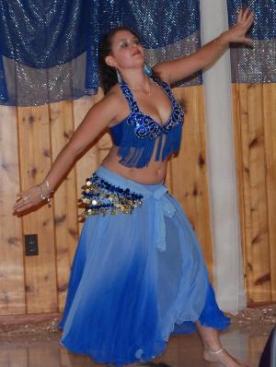 Looking beautiful in blue, Shelby performs a solo.
ALAENA
Alaena, a guest performer, performs a solo for us.
ZAFIRA
Zafira performs a solo inspired by Samia Gamal.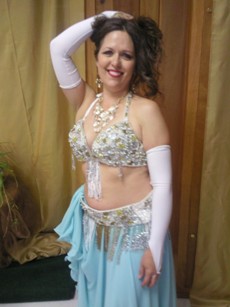 Zafira during intermission.
GAIA & SAHAR
Video of Gaia & Sahar, "click on the link HERE"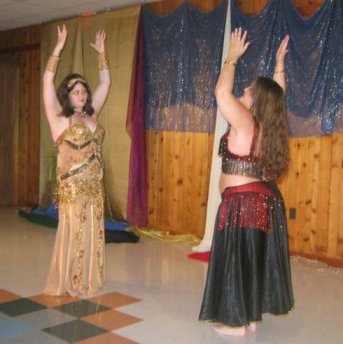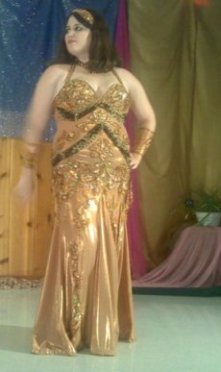 Gaia & Sahar perform a fabulously entertaining duet!
VIRGINIA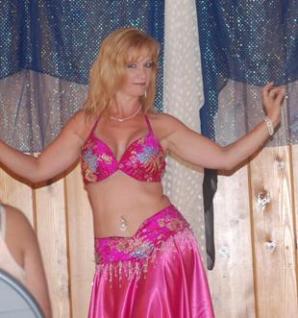 Virginia performs in a beautiful costume she designed herself!
GROUP PHOTO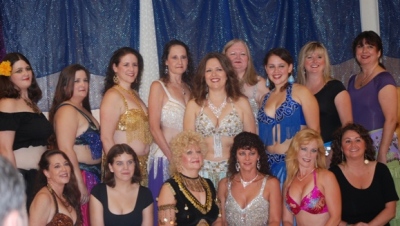 Finally, this year at intermission we got a group photo!
AMINAH WARDA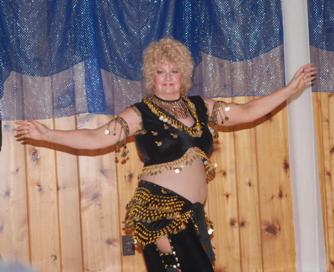 Aminah Warda performs a lovely solo to "Raks Africa".
GAIA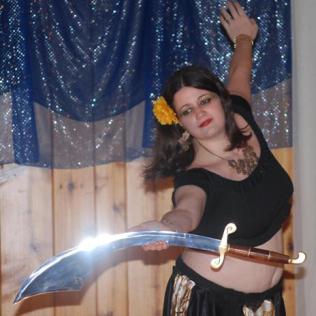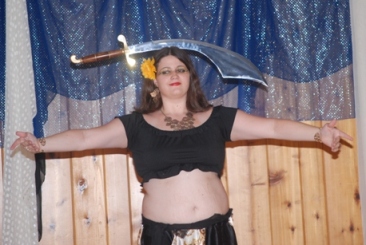 Gaia performs an amazing sword solo!
SAHAR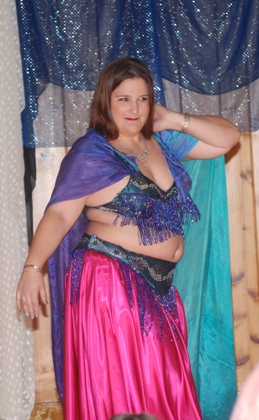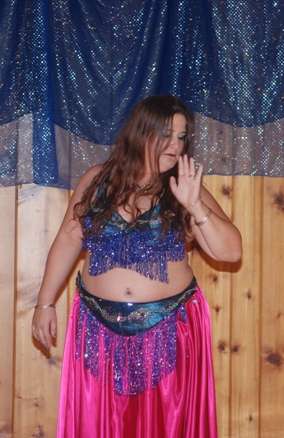 Sahar performs a lovely veil solo to "Layali"
AZIZA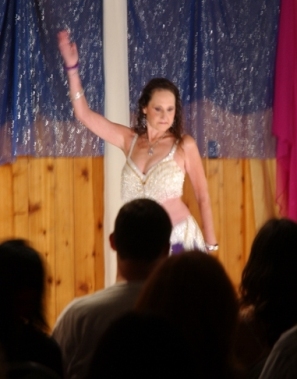 Aziza performs a solo to a classic Eddie Kochak song, "Ya Mal Il Sham".
BEYOND FUNAMENTALS CLASS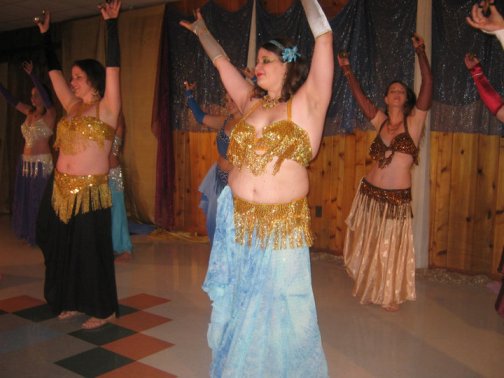 The Beyond Fundamentals Class performs a zill number, choreography by Zafira.
FINALE
Gaia during the finale, she did not dance alone!

RETURN TO HOMEPAGE